---
---
John Michael Thomassen, M.D.
Board Certified Plastic Surgeon by the American Board of Plastic Surgery
---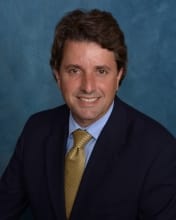 Dr. John Michael Thomassen is a board-certified plastic surgeon offering Cosmetic and Reconstructive Plastic Surgery in Fort Lauderdale and the Greater South Florida Community. Dr. Thomassen completed an Integrated Plastic Surgery and General Surgery Residency at Georgetown University Hospital in Washington DC. As an undergraduate, he obtained a Bachelors in Mechanical Engineering Degree from Georgia Tech.
Dr. Thomassen is a member of The American Society of Plastic Surgeons, The American Society for Reconstructive Microsurgery, and American Board of Plastic Surgery. His specialties include facelifts, rhinoplasties, and blepharoplasties. He also concentrates his practice on cosmetic surgery of the and breast and body including breast augmentation, reduction, reconstruction and abdominoplasty with liposuction.
More about Dr. Thomassen
---
Contact Us:
[wpforms id="8361″ title="false"]
Popular Blogs
Our Philosophy
Dr. Thomassen specializes in the latest and most innovative techniques in cosmetic and reconstructive plastic surgery. He is widely regarded for his SMAS face lifts and neck lifts, rhinoplasties (nose surgery), and blepharoplasties. His practice is designed around personalized patient care and unparalleled professionalism.
In addition, Dr. Thomassen dedicates a significant portion of his practice to reconstructive plastic surgery. Dr. Thomassen works with Medical Centers in South Florida to provide Breast Reconstruction services to the community. He specializes in complex flap reconstructions as well as implant reconstructions. In addition, Dr. Thomassen has ample experience in maxillofacial reconstruction, hand surgery, and surgical wound care.
We are dedicated to maximizing your optimal aesthetic potential. Your experience with us starts with a comprehensive consultation discussing your personal requisites and goals. Dr. Thomassen will work with you to select a procedure and technique that best complements you. We know you will feel welcome at our warm, personable and highly professional practice.
It is normal to be concerned about having surgery. We believe that through excellent communication and the expertise offered by Dr. Thomassen and his staff, you will have an unparalleled surgical experience with us. We will do our very best to make sure your journey is not only an aesthetic success but also make sure you feel 100% pleased with the pre and post op care you receive.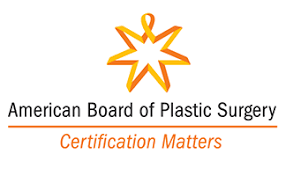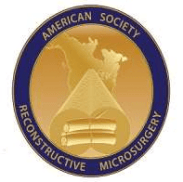 Chrysalis Surgery Center
With a fully licensed and accredited Operating Room and Recovery Room, you can undergo your procedure in the privacy and comfort of our office. We contract only with board certified anesthesiologists and nurse anesthetists to ensure the utmost in safety and peace of mind. Whether it is general anesthesia, MAC anesthesia or IV sedation, or just local anesthesia with oral sedation, we will provide you with the best option for a safe and successful surgical experience.
Board Certified By the American Board of Plastic Surgery
Dr. Thomassen is a member of American Board of Plastic Surgery and has been board certified for over 14 years since he was first eligible. And in addition, he has recredentialed successfully as required every 10 years. This Board Certification by the American Board of Plastic Surgery ensures excellence in all areas of plastic surgery including cosmetic and reconstructive procedures. This is the only Board that is recognized by the American Board of Medical Specialties and is the Board Certification you should require of your surgeon.
Over 15 years of Experience
Dr. Thomassen has practiced in the South Florida community for over 15 years professionally after completing a 7 year Integrated General Surgery and Practice Surgery Residency. This wealth of experience has translated into excellent patient care and excellent outcomes. You can be confident that under Dr. Thomassen, you will obtain state of the art care under one surgeon.