Michelle
Michelle is our primary Patient and Surgical Coordinator and an indispensable part of our practice. It is her goal to make sure you have an outstanding experience and that the whole process is made as easy and understandable as possible.
She is the person you will meet with to schedule your surgery. She works closely with Dr. Thomassen and helps patients understand their procedure by answering the many of the questions that naturally arise both before and after any procedure. She will be following your progress along with Dr. Thomassen.
Alicia
Alicia is our Patient Liaison, and will likely be the first person you speak with or meet at our office, either via text, email, on the telephone or upon arrival for your complimentary consultation. She will coordinate your initial consultation, preoperative appointment, and all of your post-operative visits. Alicia's compassion and bright, energetic personality serve her extremely well as our "point person" with the public. Alicia also oversees our social media presence with expertise in multiple platforms including Facebook, Twitter, and Instagram.
Constance Custer, RN, CNOR, RNFA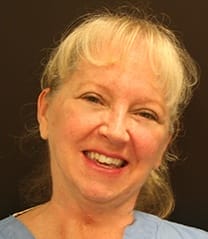 Constance comes to our practice with over 30 years of experience in the field of nursing, patient care and operating room nursing assistant. She is a registered nurse having completed her Bachelors in Science of Nursing at Florida Atlantic University. Constance, along with our surgical team will provide you with the best direct and individualized nursing care before and during your surgery.
Constance will prepare you for your surgery in such a way, that you feel confident and well cared for. Her genuine compassion, calm and sunny disposition, provide an atmosphere of comfort that patients desire, and deserve. Her character and jovial spirit, combined with her dedicated professionalism makes her a true asset to our company.