Mini Facelift Office Procedure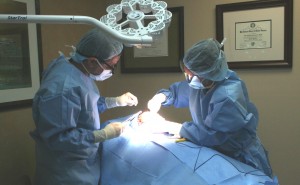 If you are bothered by signs of aging in your face, a Facelift or Mini-Facelift surgery may be right for you. It can be performed in our Fort Lauderdale office under local anesthesia with oral sedation. This procedure will correct:
Sagging in the midface
Deep creases along the nose extending to the corner of the mouth
Fat that has fallen or is displaced
Loss of muscle tone in the lower face may create jowls
Neck bands
Rejuvenation procedures typically performed in conjunction with a Mini Facelift include a brow lift and a blepharoplasty.
Is it right for me?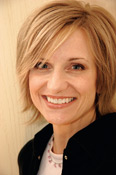 A Mini Facelift is a surgical procedure that would be an excellent choice if you are:
You are physically healthy
Not excessively anxious about surgical procedures
You have a positive outlook and specific, but realistic goals in mind for the improvement of your appearance
What Happens During Mini Facelift Surgery?
Step 1 – Anesthesia
Medications are administered for your comfort during a facelift procedure. These include local anesthesia and oral sedatives. A variety of other procedures can further enhance the outcome of a facelift.
Step 2 – The incision
The incisions are limited in length, extending from the earlobe, along the natural crease in front of the earlobe, along the posterior margin of the tragus, along a natural shadow in front of the helical root, to the sideburn hairline, and then horizontally along the hairline. This results in a scar that is optimally hidden and once healed barely visible. There are no scars in the posterior hairline which allows you to wear your hair up.
Underlying tissue is repositioned, commonly the deeper layers of the face and the muscles are also lifted.
Skin is redraped over the uplifted contours and excess skin is trimmed away. A second incision under the chin may be necessary to further improve an aging neck. Sutures or skin adhesives close the incisions.
Step 3 – Closing the incisions
Once healed, the incision lines are well concealed within the hairline and in the natural contours of the face and ear.
Step 4 – See the results
The visible improvements of a Facelift appear as swelling and bruising subside. Your final result should not only restore a more youthful and rested appearance, but also help you feel more confident about yourself.
Mini-Facelift results will be long-lasting
It may take several months for swelling to fully dissipate and up to 6 months for incision lines to mature.
Life-long sun protection will help to maintain your rejuvenated appearance by minimizing photo-aging or sun damage. In addition, a healthy lifestyle will also help extend the results of your rejuvenated, more youthful appearance.