Eyelid surgery information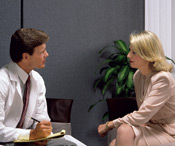 Also known as blepharoplasty, eyelid surgery improves the appearance of the upper eyelids, lower eyelids, or both. It gives a rejuvenated appearance to the surrounding area of your eyes, making you look more rested and alert.
Treatable conditions:
Upper eyelid surgery can remove excess fatty deposits that appear as puffiness in the upper eyelids.
Loose or sagging skin that creates folds or disturbs the natural contour of the upper eyelid, sometimes impairing vision, can be treated by eyelid lift surgery.
Lower eyelid blepharoplasty can remove excess skin and fine wrinkles of the lower eyelid.
Bags under the eyes can be corrected by blepharoplasty.
Lower eyelid surgery can correct droopiness of the lower eyelids, showing white below the iris (colored portion of the eye).
Is it right for me?
A blepharoplasty procedure is usually performed on adult men and women who have healthy facial tissue and muscles and have realistic goals for improvement of the upper and/or lower eyelids and surrounding area.
You should undergo blepharoplasty surgery for yourself, not to fulfill someone else's desires or to try to fit any sort of ideal image.
Good candidates for cosmetic eyelid surgery are:
Healthy individuals who do not have a life-threatening illness or medical conditions that can impair healing
Non-smokers
Individuals with a positive outlook and specific goals in mind for blepharoplasty
Individuals without serious eye conditions
You must tell your doctor if you have any of these medical conditions:
Eye disease such as glaucoma, dry eye or a detached retina
Thyroid disorders such as Graves' disease and under or overactive thyroid
Cardiovascular disease, high blood pressure or other circulatory disorders or diabetes
What happens during an eyelid surgery?
Step 1 – Anesthesia
Medications are administered for your comfort during the eyelid surgery procedure. The choices include intravenous sedation or general anesthesia. Your doctor will recommend the best choice for you.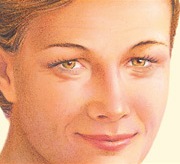 Step 2 – The incision
The incision lines for eyelid surgery are designed for scars to be well concealed within the natural structures of the eyelid region.
Droopy conditions of the upper eyelid can be corrected through an incision within the natural crease of the upper eyelid allowing repositioning of fat deposits, tightening of muscles and tissue, and/or removal of excess skin.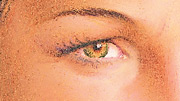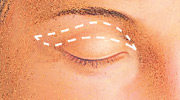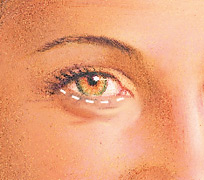 Conditions of the lower eyelid may be corrected with an incision just below the lower lash line. Through this incision, excess skin in the lower eyelids is removed.
A transconjunctival incision, one hidden inside the lower eyelid, is an alternate technique to correct lower eyelid conditions and redistribute or remove excess fat.
Step 3 – Closing the incisions
Eyelid incisions typically are closed with:
Removable or absorbable sutures
Skin adhesives
Surgical tape
Your surgeon may use a laser chemical peel to erase dark discoloration of the lower eyelids.
Step 4 – See the results
The results of eyelid surgery will appear gradually as swelling and bruising subside to reveal a smooth, better-defined eyelid and surrounding region, and an alert and rejuvenated appearance.
Eyelid surgery results will be long-lasting
Your final eyelid surgery results will appear within several weeks, but it may take up to a year for incision lines to fully refine.
While eyelid surgery can be expected to correct certain conditions permanently, you will continue to age naturally. Life-long sun protection will help to maintain your results.

Eyelid Surgery Cost

Eyelid Surgery (Blepharoplasty)
There are three types of Blepharoplasty procedures (eyelid surgeries) available: lower eyelid surgery, upper eyelid surgery and double eyelid surgery. Each of these procedures is designed to address specific issues related to the appearance (and function) of the eye. Board Certified Plastic and Reconstructive Surgeon Dr. John Michael Thomassen performs all three of these Blepharoplasty procedures at his surgical suite in Fort Lauderdale.
Issues that Eyelid Surgery (Blepharoplasty) can address
LowerEyelid Surgery (Blepharoplasty) is performed to:
Improve an eyelid's contour by removing or adding fat.
Tighten the eyelid to correct sagging.
Remove extra skin on the eyelid.
Improve the texture of the skin and lessen the visibility of wrinkles through laser skin resurfacing.
Upper Eyelid Surgery (Blepharoplasty)
Excess fat and skin on the upper eyelid can make an eyelid look heavy and/or puffy this causes the eye to have an aged appearance; furthermore, these issues can block an individual's upper field of vision. Dr. Thomassen performs upper eyelid surgery to remove excess fat and skin; thus, reducing the aged appearance of the eye and improving the patient's field of vision.
Double Blepharoplasty (Asian eyelid surgery)
Double eyelid surgery is used as a means to create (or enhance) an upper eyelid crease. Dr. Thomassen frequently performs a double Blepharoplasty for people of Asian descent who want to 'westernize' the appearance of their eyelids.
Who is a good candidate for eyelid surgery?
Adults in good health with realistic expectations are ideal candidates for eyelid surgery with Dr. Thomassen.
How to prepare for a Blepharoplasty procedure
During the initial consultation, patients should be prepared to discuss what eye issues he or she would like addressed. This assists Dr. Thomassen in determining which Blepharoplasty procedure will provide the patient with the results he or she desires.
A visit to his or her general practitioner (if applicable)
Patients receive medication in the form of general anesthesia or intravenous sedation to ensure they remain comfortable throughout their Blepharoplasty procedure; therefore, patients may need to have a physical. Once the patient's general practitioner clears him or her for surgery, a procedure date can be scheduled.
Review preoperative and postoperative instructions
Prior to eyelid surgery, patients will receive preoperative instructions: To ensure the best results possible, it is imperative that patients follow these instructions. Moreover, patients may be given postoperative instructions to review. Patients should review these instructions prior to surgery as there may be a list of items that Dr. Thomassen recommends his patients purchase in preparation for their return home following their Blepharoplasty procedures (i.e., artificial tears, gauze, gel packs, etc.).
What to expect during a Blepharoplasty
1. Anesthesia
To ensure that patients remain comfortable during their Blepharoplasty procedure, they receive medication. This medication may be general anesthesia or intravenous sedation.
2. An incision is made
The incisions created during an eyelid surgery are placed so as to hide the resultant scars within the natural characteristics of the eyelid region.
The upper eyelid surgery incision:
During an upper eyelid surgery, Dr. Thomassen creates an incision within the eyelid's natural crease. This incision allows him to tighten muscles, remove excess skin and remove or reposition fat deposits.
There are two incision options for a lower Blepharoplasty:
Beneath the lower lash line – When addressing issues related to the lower eyelid, Dr. Thomassen creates an incision just beneath the lower lash line. This incision allows him to remove or reposition fat, as well as excise any unnecessary skin.
A transconjunctival incision – Transconjunctival incisions are created inside the lower eyelid. This alternative technique can be used to correct lower eyelid issues, including the removal or redistribution of fat. When Dr. Thomassen uses this technique, he does not remove any skin.
3. Closing the incision
In general, eyelid incisions are closed using:
Skin adhesives
Removable sutures
Surgical tape
Thin bandages are typically placed over the incisions. These are removed several days following a Blepharoplasty procedure; however, the stitches may remain for about a week. If Dr. Thomassen uses self-absorbing stitches, these do not require removal.
A laser or chemical peel
Some patients may benefit from a chemical or laser peel. Chemical and laser peels are used to reduce lower eyelid discoloration.
Recovering from eyelid surgery
Directly following eyelid surgery, patients should expect to experience swelling and bruising. The swelling and bruising is generally worse the day after surgery; however, these symptoms will quickly begin disappearing. Other symptoms may include irritated or dry eyes as well as incision-site irritation.
To ensure the success of a patient's surgery, he or she needs to follow the specific post-op instructions provided by Dr. Thomassen and his staff.
These instructions may include information related to:
Caring for the eyes.
Medications to take orally or to apply to the eyes.
Specific issues to look for that pertain to the patient's overall health and the surgical site.
The patient's follow-up appointment information may be listed on the post-op instruction sheet.
Following a Blepharoplasty, patients usually return to their normal activities within a week to 10 days. The majority of swelling and bruising resolves within two weeks, at which time patients will see the full benefits achieved from their eyelid surgery with Dr. Thomassen at his surgical suite.