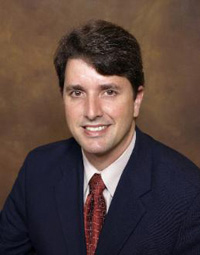 Dr. John Michael Thomassen is a board-certified plastic surgeon serving the South Florida region. He concentrates his practice on cosmetic plastic surgery of the face, breast and body and reconstructive plastic surgery of the breast.
Dr. Thomassen honed his analytic skills as an engineering graduate from the Georgia Institute of Technology. From there he pursued his childhood ambition to become a physician in his home town of San Juan, PR. Excelling in medical school, including a year of research at the National Institutes of Health in Bethesda, MD, he continued his medical training at Georgetown University with a 6 year integrated plastic surgery residency and fellowship. With over 8 years of practice in the South Florida community, Dr. Thomassen is a trusted and respected plastic surgeon, who receives multiple referrals from doctors throughout the medical community. His expertise in complex reconstructions has led to excellence in cosmetic treatments.
Dr. Thomassen remains active in the research arenas, working to advance the practice of plastic surgery. He also serves as a preceptor for ancillary medical care providers in training. Staying the forefront of research allows Dr. Thomassen to also provide more complex forms of reconstruction including free muscle flaps and DIEP flaps for breast reconstruction. He is dedicated to the highest patient care with procedures that are safe and individualized in order to achieve the best outcomes. His gentle nature, honesty, and highly skilled techniques have allowed him to build trusting and lasting relationships with his patients.
Curriculum Vitae
Education
Georgetown University Hospital, Washington, DC
Plastic Surgery Integrated Residency Program 7/2000-7/2006
National Institutes of Health, Bethesda, MD
Research Fellowship 1996-1997
Institute of Deafness and Communication Disorders
University of Puerto Rico, San Juan, PR
Doctorate in Medicine 8/1995-7/2000
Magna Cum Laude
Georgia Institute of Technology, Atlanta, GA
Bachelors in Mechanical Engineering 9/1987-3/1992
Research and Publications
Davison SP, Thomassen JM. Ear Reconstruction and Salvage. Emedicine.com. 5/5/2002
Al-Attar A, Mess, S, Thomassen JM, Kauffman CL, Davison SP. Keloid Pathogenesis and Treatment.
Plastic & Reconstructive Surgery. 117(1):286-300, January 2006.
Spear SL, Thomassen JM. Breast Reconstruction with Implants. In E Singletary, G Robb, G Hartobagyi (Eds.), Advanced Therapy of Breast Disease. 1st Ed. London: Hamilton Press, 2004
Spear SL, Thomassen JM. Secondary Breast Reconstruction. In: Spear SL (Ed.), Surgery of the Breast: Principles and Art, 2nd Ed.
Professional Licenses
Commonwealth of Virginia, Board of Medicine
Medicine and Surgery
District of Columbia, Board of Medicine
Medicine and Surgery
State of Florida, Board of Medicine
Presentations
Senior Residents Conference March 2006: Incidence of Cleft Palate Fistula with Veau-Wardill-Kilner Repair, an institutional experience
Honors, Certificates and Training
Board Certified – American Board of Plastic Surgery, 1/28/2009
Honorary Mention for Academic Achievement, Medical School Class of 2000, University of Puerto Rico, 6/15/2000
Certificate of Training in Basic Microsurgical Techniques. Union Memorial Hospital. Baltimore, Maryland. 2/2004
ATLS Certificate 6/2002, ACLS Certificate 4/20005
Memberships and Meetings
Member, American Society of Plastic Surgeons
Member, American Society of Reconstructive Microsurgery
Member, Fort Lauderdale Surgical Society
Member, Northeastern Society of Plastic Surgery
Member, Broward County Medical Association
Hospital Affiliations
Broward General Medical Center
Florida Medical Center
Holy Cross Hospital
Imperial Point Medical Center
Memorial Health Care System
Outpatient Surgical Services
Weston Surgery Center
Westside Regional Medical Center
Personal Information
Birth Date: July 12
Origin: Santiago, Chile
Languages: English, Spanish
Contact Us Today!
954-771-0200
2800 East Commercial Blvd, Suite 103, Fort Lauderdale, FL 33308