Cosmetic Procedures
For more on the Cosmetic Procedures available at our office please call 954-771-0200.
Botox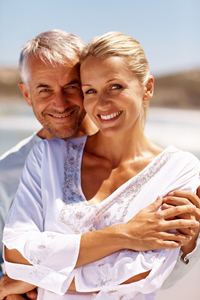 Botox Cosmetic is an FDA approved treatment which is injected into the muscles which cause moderate to severe frown lines between the brows. After the Botox injections, you will notice improvement in these frown lines within days and the results can last up to 4 months.
Juvederm
Juvederm is also an FDA approved hyaluronic acid-based dermal filler. This smooth consistency gel helps add volume and hydration to your face. Juvederm is most commonly used to treat your smile lines, or nasolabial folds. This injectable process takes about on 15 minutes to complete, and results can be immediate.
Radiesse
Radiesse is FDA approved to safely correct wrinkles and folds around the nose and mouth, also commonly referred to as smile lines, Nasolabial Folds and Marionette Lines. Radiesse not only fills in your lines and wrinkles, it stimulates the production of collagen and encourages tissue regeneration. These immediate results can last up to one year.
Sculptra
Sculptra is an FDA approved product used to treat lipotrophy, or loss of fat beneath the skin. Lipotrophy can result in indentation, hollow eyes and sunken cheeks. Sculptra is injected underneath your skin and replaces lost volume in facial skin. It also improves thickness in the skin which creates a natural appearance.
Collagen and other fillers
Collagen is a naturally occurring protein in the skin, joints, bones and ligaments. Injectable collagen, patented by the Collagen Corporation under the trade names Zyderm and Zyplast, is derived from purified bovine collagen. It is produced in various thicknesses to meet individual patient needs. Once a patient passes an allergy test, Collagen is used to fill wrinkles, lines and scars on the face and sometimes the neck, back and chest. Other fillers include Restylane, Juvederm, Radiesse and Sculptra.
Microdermabrasion
Microdermabrasion is a skin-freshening technique that helps repair facial skin that takes a beating from the sun and the effects of aging. A fine sandblaster-like device is used to spray tiny crystals across the face, combining gentle abrasion with suction to remove the problem areas of the outer layer of your skin. As with other skin rejuvenation techniques, more than one treatment may be needed to reduce or remove fine wrinkles and unwanted pigmentation.
Contact Us Today!
954-771-0200